---

REGISTER ONLINE TODAY by clicking the link above or via:  https://www.fama.org/spring_2019/
 THE DEADLINE TO REGISTER FOR THE MEETING HAS BEEN EXTENDED TO:  Thursday, February 14, 2019
If you do not receive an electronic confirmation within 48 business hours of submitting your on-line meeting registration,
contact Sonya Kelly at info@fama.org.  NOTE:  Your confirmation is also your receipt for your registration.
Click HERE to download a current list of Registered Attendees
If you've already registered but, want to register a spouse or guest* to attend
please click HERE to download the offline registration form.
For accurate seating and F&B planning reasons,
please register any guests no later than Friday, February 15, 2019.
* Employees of member companies are not eligible for the reduced Spouse/Guest Fee.

HOTEL INFORMATION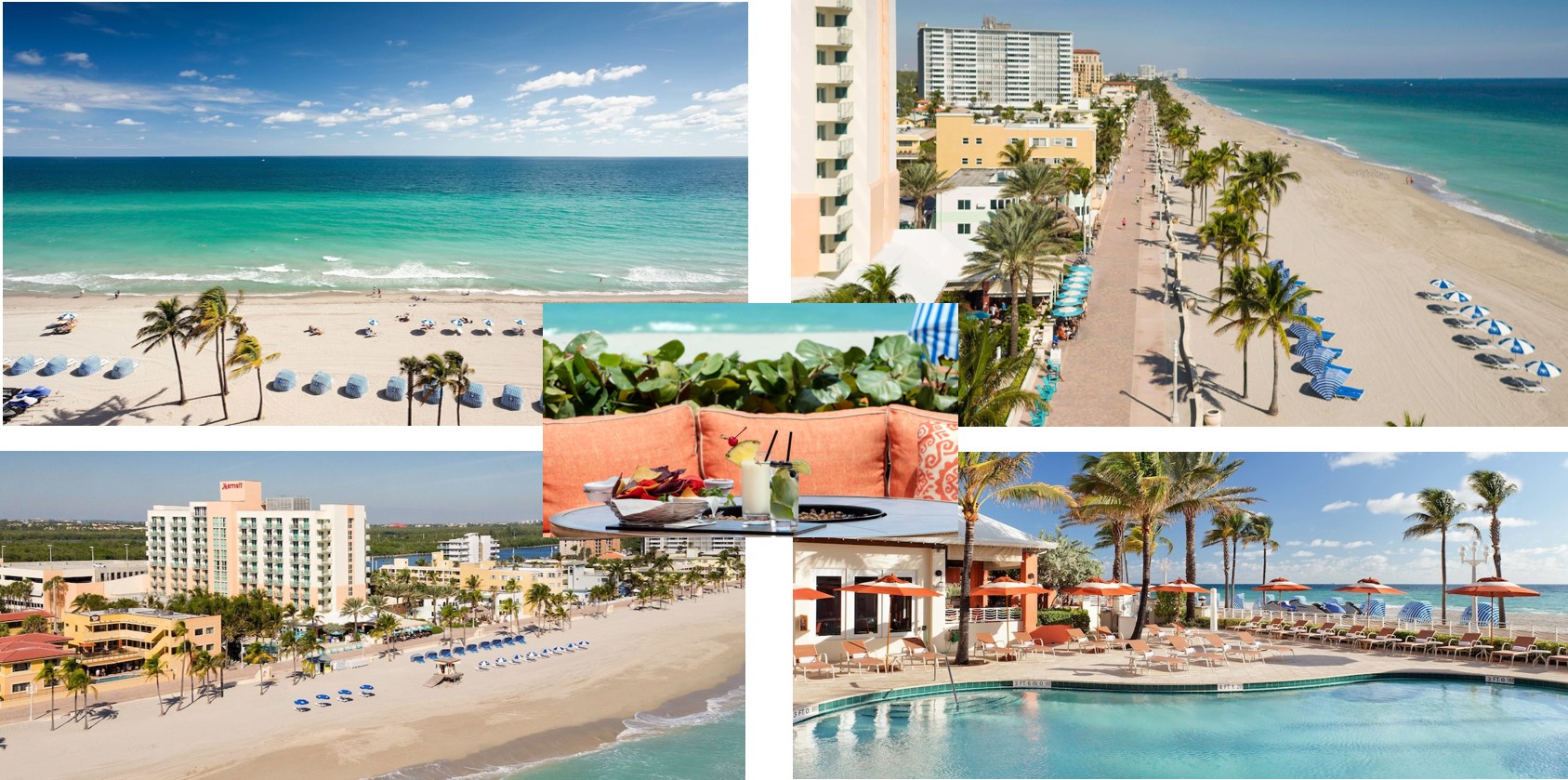 Hollywood Beach Marriott
2501 North Ocean Drive
Hollywood Beach, FL 33019
954-924-2202
Event Dates:  March 16-19, 2019
(For details see Preliminary Event Schedule provided below.)
HOTEL RESERVATION DETAILS
Click HERE to make your hotel reservations
Hotel Phone: 954-924-2202
Specify Group Name: Fire Apparatus Manufacturers' Association (or FAMA) and the block dates of March 15-20, 2019
Group Room Rate: $309/night plus applicable taxes
(Based on availability, the group room block rate is applicable 3/11/19 – 3/23/19)
Note:  Please be sure to make your hotel reservations under the name of the FAMA member attending the meeting.
Room Reservation Deadline Extended To:  Thursday, February 14, 2019
To accommodate all member requests and fulfill our room block commitment, the hotel reservation deadline is February 14, 2019.  After that date, any remaining rooms in the block will be returned to the hotel and the group rate will no longer be available.
Important note from the hotel regarding the Destination Amenity Fee:
Attendees of the FAMA 2019 Spring Meeting at the Hollywood Beach Marriott (3/14/19 thru 3/20/19) will NOT BE CHARGED the Destination Amenity Fee. Even though you will see the Destination Amenity Fee in the amount of $20.00/day, listed in both the reservation link and in your hotel reservation confirmation total when your reservation is made, this fee will be waived. At check-in, the hotel charge will be accurate with no Destination Amenity Fee included.
The Hollywood Beach Marriott encourages you to enjoy all the amenities of the resort as complimentary once you check-in.
Hotel Policies
Hotel Reservation Policy – The association negotiates a special room rate each year. After the date the room block closes, the association rate might not be available and attendees may have to pay the full rack rate. A fixed number of rooms are set aside based on anticipated attendance. Reservations are made on a first-come, first-served basis.
Hotel Cancellation Policy – 72 hours prior to reservation arrival date/time. Early departures or checking out prior to your original reservation departure date, may be charged a cancellation fee.
You must book your hotel reservation separately and directly with the hotel– either online or by phone by Thursday, January 31, 2019.
2019 GOLF TOURNAMENT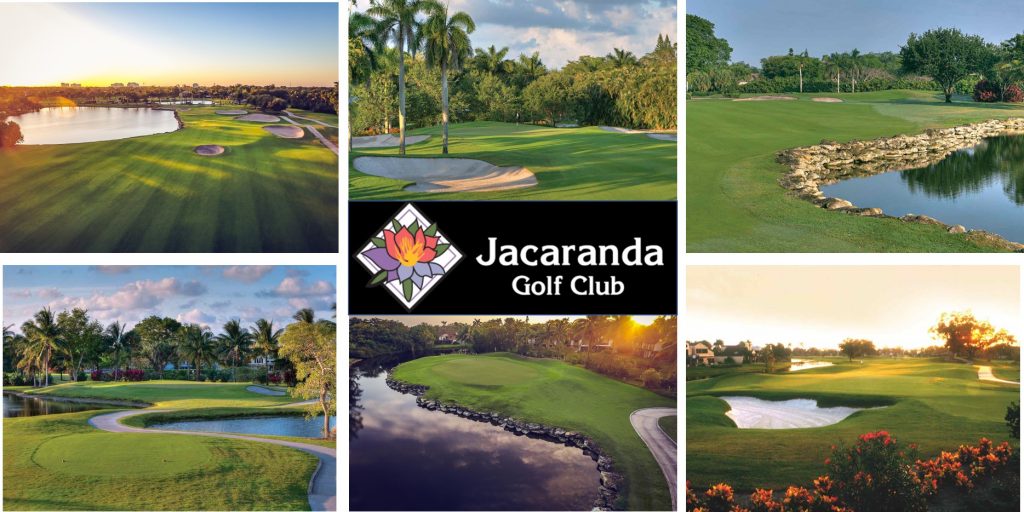 Sunday, March 17, 2019
Deadline to Register for Golf is Extended to:  Thursday, February 14, 2019

Golf:  $130.00/pp includes green fees, golf cart, lunch, and round-trip transportation.
NOTE:  The bus will depart the hotel promptly at 11:30 AM.
Club Rental is:  $55.00
The schedule for the tournament follows:
11:30 AM Bus departs from the Hollywood Beach Marriott
12:00 PM Lunch
1:00 PM Shotgun start
Register for the meeting and for golf at the same time using the red "REGISTER TO ATTEND" button at the top of the page.
To register for golf only (separate from the meeting registration), please click HERE.
Extended Deadline to Register for Golf:  Thursday, February 14, 2019
Dress Code and Proper Conduct – Proper attire and conduct are strictly enforced. Damages to persons, the golf course, equipment, rental clubs, golf cars, or clubhouse facilities are the responsibility of the individual accountable.
Jacaranda Golf Club
Course Address:
9200 W. Broward Blvd.
Plantation, FL  33324
Phone: 954-472-5836
For questions regarding the golf tournament, please contact Ron Truhler at 574-850-2395 or Sonya Kelly at 352-843-3404.
Additional tournament information to come.
SPOUSE/GUEST EVENT INFORMATION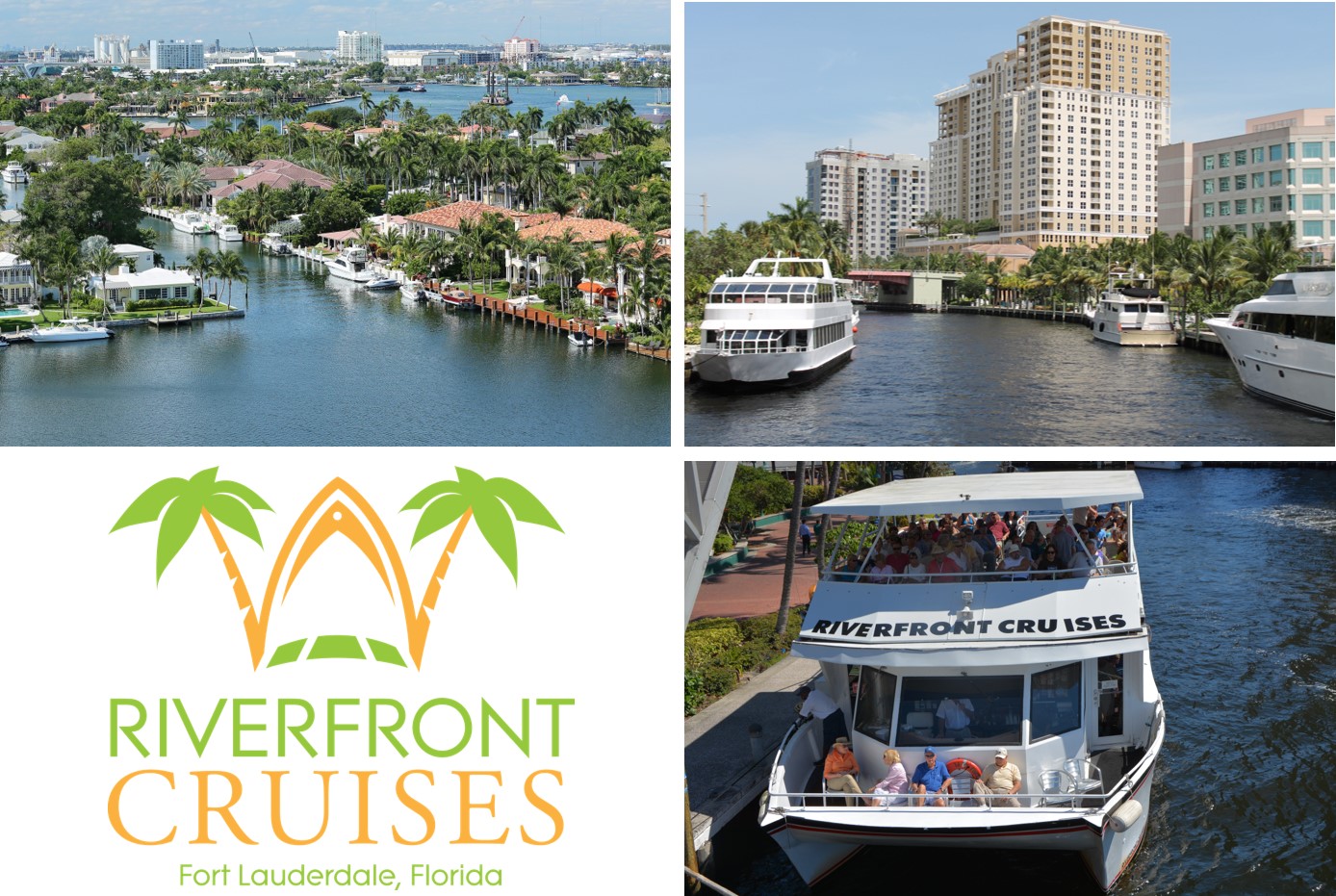 Spring Meeting Spouses and Guests Are Invited
To Enjoy A Private Boat Tour of the Venice of America
on Monday, March 18, 2019 – 9:15 AM – 12:30 PM
For accurate planning, please be sure to R.S.V.P.
Schedule for Event: 
9:15 AM promptly – the bus will depart the hotel
9:45 AM – arrive at the boat dock for boarding
10:00 AM – 12:00 PM – Cruise
12:00 PM – return to the boat dock, board the bus to return to the hotel by 12:30 PM
During the tour, registered Spouse/Guests will cruise thru Fort Lauderdale's Venice of America
and it's magnificent inland waterways in our air conditioned, safe, comfortable luxury yacht.
Relax either in the panoramic dining room or enjoy the sunshine under the canopied observation
deck while enjoying a cocktail and sightseeing cruise.
Guests will enjoy a fascinating narration describing the sights of the famous Millionaire's Row
with multi-million-dollar homes lining the river banks. The Captain will talk about the
celebrities, CEO's, millionaires and billionaires who own the magnificent properties, while you take
in the breathtaking views along the New River, the Intracoastal Waterway and Port Everglades.
For more details, click HERE.
To reserve your guest's seat on the cruise, please email your RSVP to: info@fama.org
no later than Friday, February 1st.
TECHNICAL COMMITTEE PLANNING MEETING



Saturday, March 16th
1:00 – 5:00 PM EDT
Hollywood Beach Marriott
Meeting room:  Salon A
Refreshments will be served, please send RSVP to info@fama.org.
Click HERE for the Meeting Agenda.
Click HERE to download a current list of registered Technical Planning Meeting Attendees.
OVERALL EVENT SCHEDULE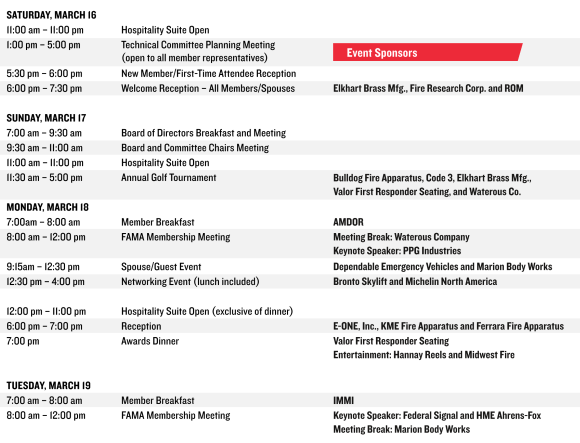 To download the above Event Schedule click here.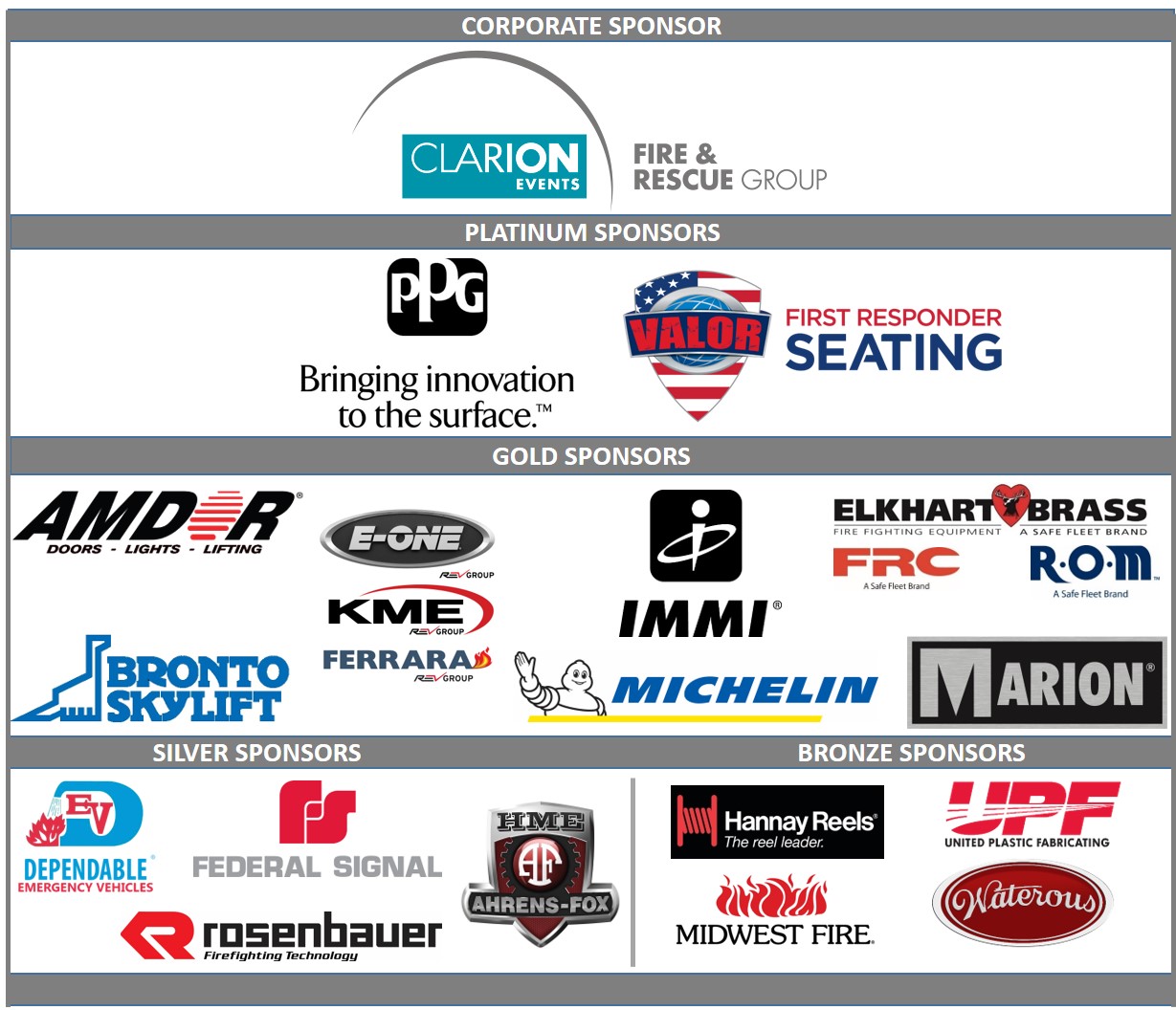 MEETING REGISTRATION FEES AND ASSOCIATION POLICIES

MEETING REGISTRATION FEES –
Employees of member companies: $350 per person
Each employee must complete a separate registration form
Guests (non-employee) / Spouses- $200 per person
Children 11 years or more – $200 per person
Children 3-10 – $100 per person
Children under 3 – no charge
No "a la carte" meeting fee schedules are available to members, spouses and/or guests with the exception of
children under 11 years of age.
Meeting fees may be modified as necessary by the Board on notice to the membership.
ASSOCIATION MEETING REGISTRATION AND ATTENDEE POLICIES –
All guests attending or participating in any of the event functions are required by the Association policies to be registered.
Attendee badges are required at all event functions.
Members are reminded that FAMA policies prohibit direct selling during meeting events and in common areas of the hotel where members socialize and network.
REFUND POLICY –
Annual membership meeting registration fees will not be refunded but, will be credited toward the next Spring Membership Meeting. Credits are valid for one year.
Due to hotel food and beverage order requirements, cancellations received within seven days of the start of the event and without extenuating circumstances, are not valid for credit.
Attendee cancellations must be submitted in writing and should be emailed to info@fama.org.