FAMA BUYER'S GUIDE TC047 Specifying for Maintenance
Specifying for Maintenance
Prepared by the FAMA Chassis Subcommittee
This guide does not endorse any manufacturer or product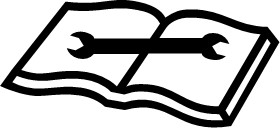 Contents
Introduction
When specifying your fire apparatus, one of the fundamental items to consider is the amount of time it will require to complete routine maintenance. It is important to specify key items so when trucks come in for maintenance, you ultimately want to turn the truck around with the least amount of 'time out of service'.
This guide is intended to provide fire service personal with information about various options that are available for fire apparatus and will assist in making good judgment selections with your apparatus.
It is the responsibility of the purchaser to determine what best meets their needs and to specify this information with perspective bidders, sellers and manufacturers.
Overview
It is essential to identify the overall requirements of your fire apparatus before determining the type of options or specifications that affect maintenance.  The agency's internal departments and personnel best suited should be involved in identifying and communicating such specifications.
Once you've collected your specifications from stakeholders and with the help of this guide, you will be able to evaluate various configurations / options to help improve maintenance of your apparatus.
Below you'll find a list of sections we will cover in this paper:
Chassis
Pumpers
Aerial
General
Chassis, Cab & Body
Please consider the following options when specifying chassis as they are geared for ease of maintenance.
Air Brake Compression Fittings – When specifying air brake brass fittings, there are two options; push lock and compression fittings. We recommend compression fittings throughout chassis for ALL air brake fittings.  It has been proven that push lock fittings have more air brake leaks and when installed by heat and near engine compartment, the brake fittings also tend to leak because of bend radius of tubing and due to vibration.
Slack Adjusters – We recommend specifying automatic slack adjusters on rear and front brakes. This option allows the brakes to adjust automatically resulting in less manual adjustment being required.
Air Brake Hoses – It is recommended when specifying the brake hoses from the air brake chamber to the air brake control valve, there is a coiled plastic spring on the brass fittings to hose. It eliminates issue of air brake hose cracking and fatiguing when axle moves up and down with the suspension.  This applies to front and rear air brakes hoses.
Automatic Central Lubrication System on Chassis – This specification is recommended as it will increase the life of all components. The system is plumbed to all grease fittings on the chassis except for the drive line.  There is a measured amount of grease put into grease fittings per recommendation from supplier.  It will be necessary to grease drive shafts and components per OEM maintenance schedule.
Additional Fuel Filter – We recommend the selection of an additional fuel filter to the fuel system of the engine. This will remove excess water that might enter the fuel tank during regular diesel refueling.
Electrical Breakers – It is recommended to specify spare fuses and relays for additional electrical options to be wired in after the truck is delivered. Additionally, you may want to specify power and ground studs to make it easy to connect the radios or other options to the truck.  These also need to be fused.
Electrical Connections – It is recommended to specify water proof connectors for the multi-wire connections and heat shrink tubing on other individual connectors to prevent corrosion due to unsealed connectors.
High Temperature Rated Loom – Recommended high temperature rated loom over all wire harnesses and brake tubing to avoid chaffing or leading to potential wear/leaks and electrical failure.
Labeling of Electrical Panels – Key connections and electrical panels should be well labeled of what functions are of relays and circuit breakers.
Headlights – It is recommended that you specify LED head lights and high beams, as they are much brighter than traditional halogen bulbs and have a much longer life span without burn out.
Access Panels – It is recommended that the dash assembly be specified to provide easy access to the gauge panel on the dash. It is also recommended the main electrical load distribution center is hinged or has removable cover to easily complete inspection or troubleshooting electrical issues.
Battery Charger and Air Compressor – It is recommended to specify battery charger and automatic air compressor for air brakes to keep them pumped up to 120 PSI from shore lines. Keep the batteries fully charged, always plugged in for optimum use.
USB Power Points – It is a good idea to specify 2 or 3 12- volt USB power points for officer, driver, middle info panel or other locations where they may be useful.
Pumper
Primer – When specifying a pump primer, you can choose between an electric primer or air primer. The air primer uses air from the chassis air brake system. The electric primer uses power from the chassis electrical system.
Fuel Tank Sender Access Panel – It is recommended to specify in the rear compartment to allow easier to access to the sender.
Pump Panel – Large hinged or removable access panel for plumbing on right side of truck.
Zinc Anodes – In the fire pump should be specified to help reduce corrosion of internal pump allowing the pump longer life.
Pump Gear Box – Make sure to specify that the pump gear box can be removed from the pump without modifying body structure.
Aerial
Hydraulic Controls – When specifying the Aerial Jack controls and the Aerial Controls, it is recommended to specify manual overrides for electrical, in case electric system does not work, manual hydraulic valves can be operated instead of electrical switches.
Hydraulic Oil Filter – It is recommended that there is a primary and secondary hydrolytic filter to keep all hydraulic controls working properly and to prevent any contamination to the hydraulic system. It's also recommended to specify an indicator gauge that indicates when system service is needed.
General
Spare Hardware – It is recommended to specify receiving a spare box of mounting hardware to be shipped with the new vehicle. It should include miscellaneous stainless-steel hardware that is recommended by manufacturer.
Undercoating – It is recommended when truck is completed that under coating be applied to underneath of frame, chassis, body and frame rails to reduce long term corrosion. This acts as an additional layer of protection.
Manuals – It is recommended you have one hard copy, deluxe printed, and one manual on thumb drive along with all operations manual. Additionally, make sure you have the following:

BOM (Bill of Materials) for body, aerial and chassis
Wire schematics
Hydraulic schematics
Maintenance manuals

Technical manuals for certified mechanics
Trouble shooting guides

Seats (including cleaning)
Alternator

Steering Gear maintenance
Warranties
Electronic components
Tank water level indicator
Aerial manual
Foam systems
Suspension systems
Diagnostics & Operation
Engine and transmission
Additional components and equipment

Back to Top