GENERAL INFO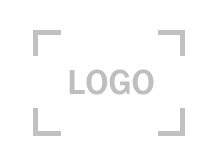 Safety Vision
6100 W. Sam Houston PKWY N
Houston, TX 77041
6100 W. Sam Houston PKWY N Houston TX 77041
CONTACTS
Jamie Hawkins
Marketing Director
jhawkins@safetyvision.com
7139291044 (office)
Austin Vaughn
Account Executive
avaughn@safetyvision.com
7139291058 (office)
COMPANY SUMMARY
Safety Vision is among the top leaders dedicated to helping first responders. Video surveillance not only gives the driver greater visibility to navigate through traffic or bad weather, but also allows their base stations to monitor events in real time with a live stream. 
Camera systems work to make the driver's job easier with ongoing recording from the second the ignition is started. These systems can also be useful in training, providing indisputable evidence in the event of an accident, and ensuring security in and around the apparatus on the scene of an emergency event. This type of security can help limit your fire department's exposure to lawsuits and false claims.
FEATURED PRODUCT
SV-EXT Side view camera
The Micro Exterior camera is ideal for tight spots and side views such as on the underside of mirrors or on fenders. The unique slim cable connection fits through tight panel gaps, increasing versatility during installation and retains an OEM look. The Micro Exterior camera can be rotated 360°, allowing one model to be used for both left and right side applications.