GENERAL INFO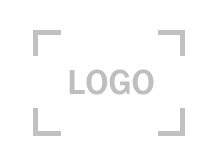 Golight, Inc.
37146 Old Hwy 17
Culbertson, NE 69024
37146 Old Hwy 17 Culbertson NE 69024
CONTACTS
Jay Johnson
Sales Manager
jay@golight.com
3802783131 (office)
3082783131 (cell phone)
COMPANY SUMMARY
Golight, Inc. is a leading global designer and manufacturer of remote controlled and fixed mount lighting solutions. Golight provides lighting for a broad range of market segments allowing Golight to develop the right solution to meet our customer's needs. Being the first on scene whether in a fire truck, an ambulance or a cruiser means dealing with the unexpected. Golight can help alleviate some of that uncertainty by illuminating the situation. Having the proper lighting and having directional capability is critical in maintaining the safety of both the first responders and the civilians on the scene in a nighttime event. Whether trying to spot an address, scan the scene for victims or track down an assailant. Golight has your back!