GENERAL INFO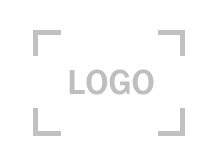 ROM Corporation
6800 East 163rd Street
Belton, MO 64012
6800 East 163rd Street Belton MO 64012
CONTACTS
Matt Pitzer
Vice President of North American Sales
matt.pitzer@safefleet.net
616-307-7683 (cell phone)
Michael Dupay
Division Vice President, Marketing
dupay1@hotmail.com
651.401.6707 (office)
651.494.7516 (cell phone)
COMPANY SUMMARY
R•O•M TOUGH BUT SMART
Rugged truck access products, intelligently engineered to last.
Since 1947, ROM has improved worker safety with industry-leading, durable roll-up compartment doors, folding safety ramps, and automatic hose bed covers. Our emergency responder, multi-temperature trailer, and work truck fleet customers know that proper protection not only keeps operators safe but boosts productivity and keeps cargo protected.