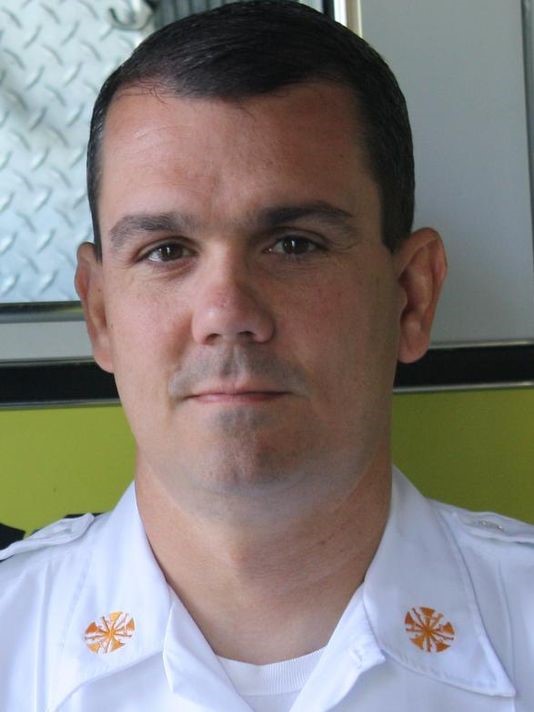 "Everyone can be a hero" is the title of Steve Pegram's keynote presentation at the Fire Department Safety Officers Association's 29th Annual Apparatus Symposium, January 16-18, 2017, in Orlando, FL.  Pegram's message is one of personal experience and the individuals who are part of the industry that support the brotherhood and sisterhood of firefighters.
Pegram, fire chief in Goshen Ohio and President of the International Society of Fire Service Instructors (ISFSI) said, "As firefighters and as vendors who provide items to the fire service, we all have an oath to help improve the safety, health and wellness of the communities we live, work and provide services to," Pegram said.
"For some individuals it's the role of firefighter, safety officer or chief and for others it could be selling those firefighters' equipment and apparatus to make their community and their family safer," he said. Pegram added, "Often we become so involved in our own lives that we forget how blessed we are versus the needs of our friends and family." Chief Pegram will share his story of "When tragedy struck and a community and the fire service came together to become heroes to save lives."
The FDSOA 29th Annual Apparatus Symposium is presented with support from the members of the Fire Apparatus Manufacturers Association. The 29th Apparatus Symposium will also include topics on:
"Building maintenance into apparatus specs" Mike Bowman, Smeal Fire Apparatus
"Scene Lighting Best Practices" Sam Massa, Firetech & Peter Lauffenburger, Akron Brass
"Line Power Generation" by Duane Fisk (Cummins) & John Doperalski (Harrison)
Aerial Platform Design, Battery & Charging Systems, Camera Systems, and more!
On Sunday, January 15th, a Welcome Reception for all attendees and vendors will be held from 5 – 6:30 p.m.  A limited number of sponsorships and vendor tables are still available. Don't miss this opportunity to network with a focused group of fire chiefs, fleet supervisors and EVTs. For a complete conference agenda and registration: www.FDSOA.org